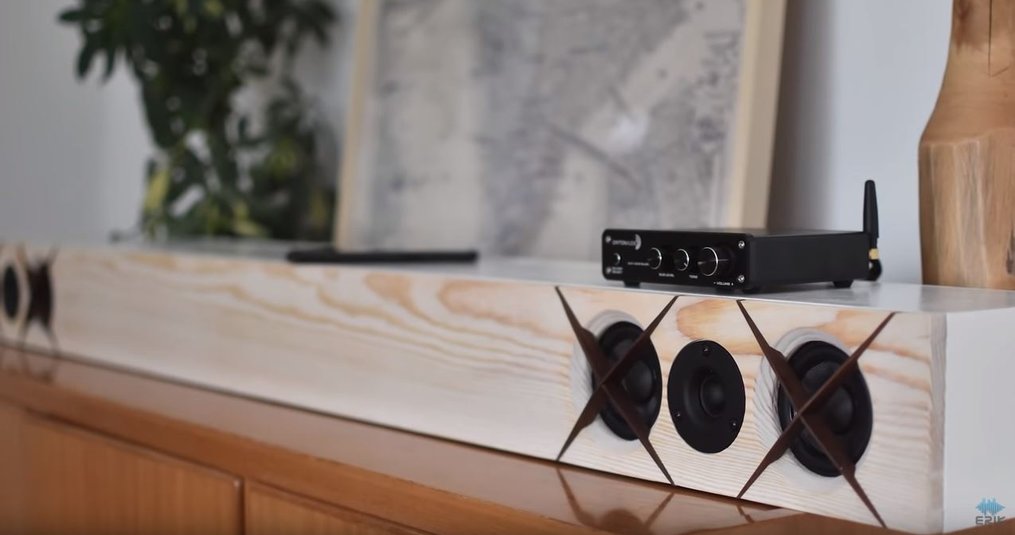 In this blog we would like to share another speaker project by YouTuber Erik. He regularly takes us along his speaker projects on his channel.
Erik did it again: He has built a soundbar and  a subwoofer using  a Tang Band W5-1138SM 5-1/4" Neodymium Subwoofer, a Dayton Audio PC83-4 3" Full-Range Poly Cone Driver and a Peerless by Tymphany DX20BF00-04 3/4" Silk Dome Tweeter. They are powered by a Dayton Audio DTA-2.1BT2 100W 2.1 Class D Bluetooth Amplifier.
This is the end result: 
Find out how he build them in his YouTube video above.
If you would like to rebuild his project, you can find his build plans here.
We think the soundbar looks pretty neat, what do you think?  Let us know in the comments below! Also, check out Erik's Youtube channel for more speaker projects.
Products
Tang Band W5-1138SM 5-1/4" Neodymium Subwoofer
Dayton Audio PC83-4 3" Full-Range Poly Cone Driver
Peerless by Tymphany DX20BF00-04 3/4" Silk Dome Tweeter
Dayton Audio DTA-2.1BT2 100W 2.1 Class D Bluetooth Amplifier